We appreciate how difficult it is to say the last goodbye, but we understand how celebrating the life of your loved one can help in times of bereavement.
With this in mind, we have a bespoke service available to create floral designs that best commemorate those you hold dear.
A range of designs can be sent by courier nationwide.
Large, prominent floral designs; circular to represent eternal life.
Floral letters created to your preference.
A teardrop shaped floral arrangement.
To send to grieving friends & family.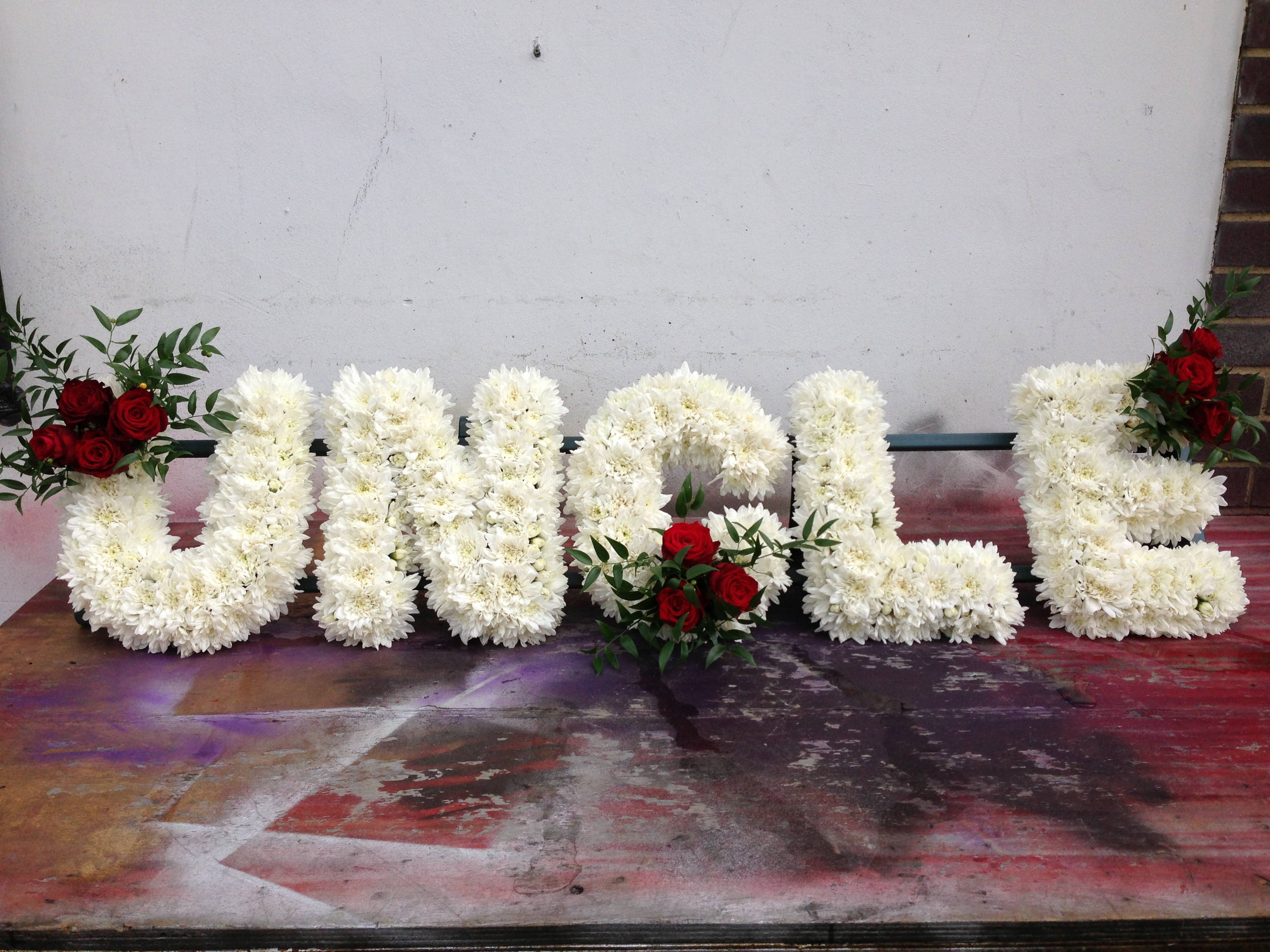 "It is often where we find we can contribute the most, as the grateful family are able to say in flowers everything they wish they could say in words."
Funeral Flowers Delivered
This is where our ability to hone the vision of the client helps create an unforgettable memory.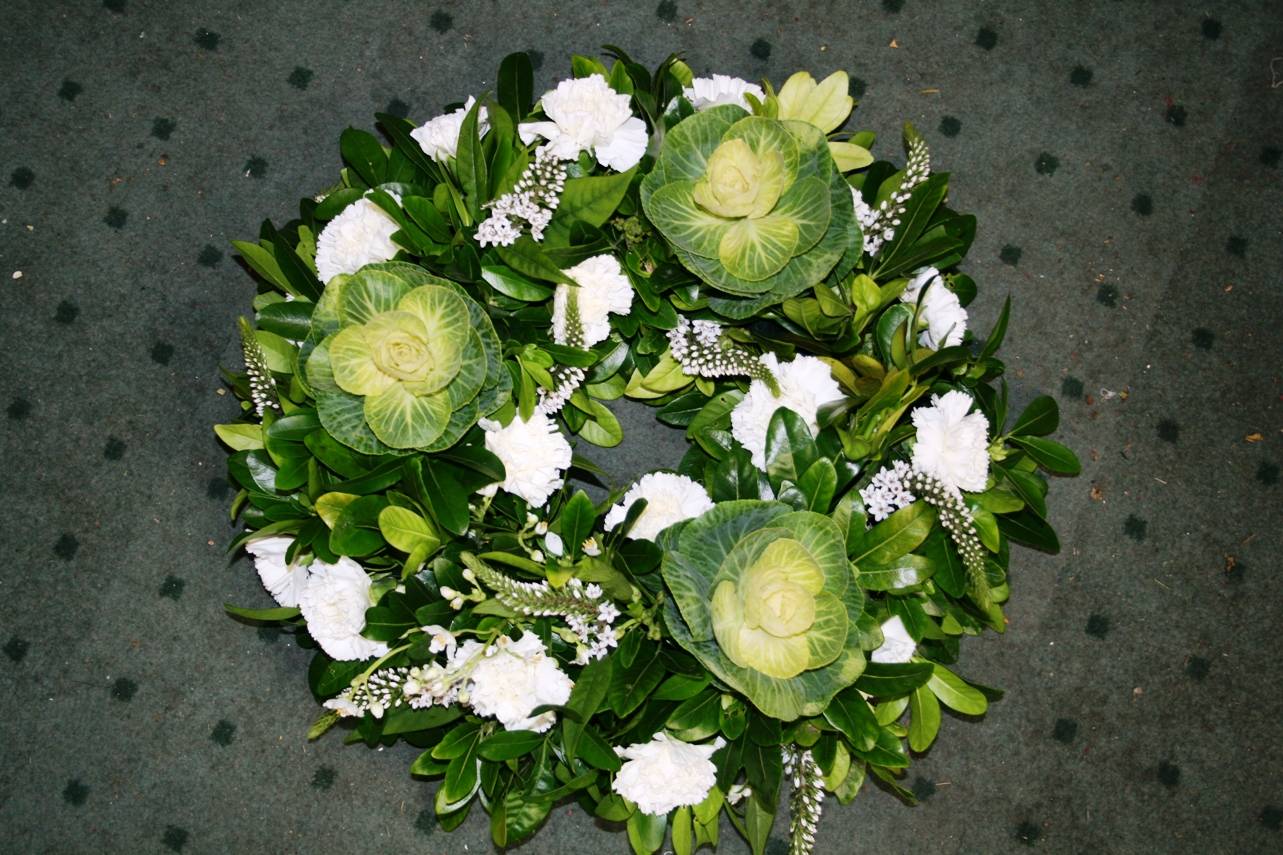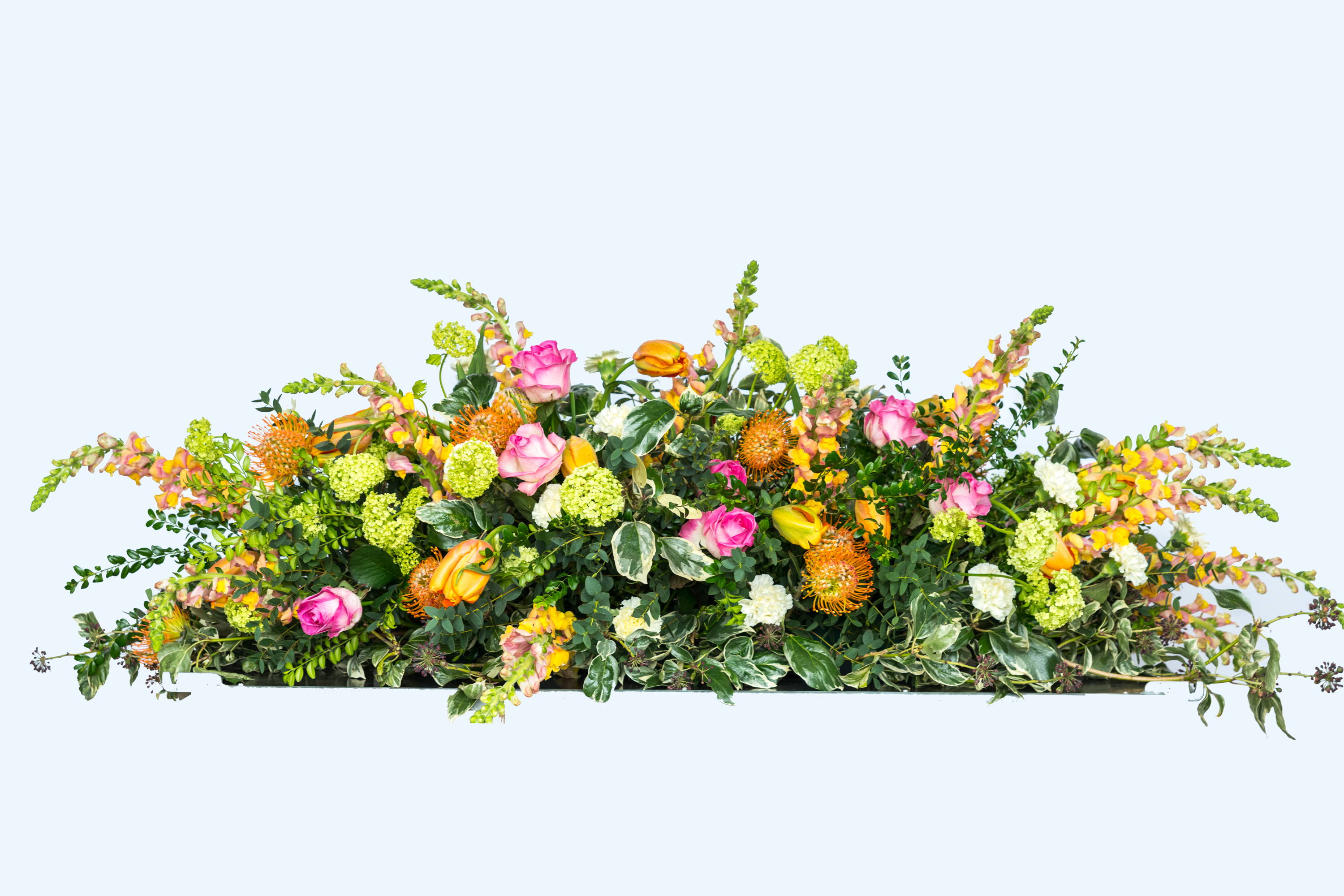 A special message for supporting funerals during Covid-19
Normally it is wonderful to share the emotional journeys of our clients. But there are times when it is painful and we really feel the pain of the last moments in someone's story together. We are also aware that it is more important than ever to capture the personality of the deceased so that those they left behind can enjoy one last moment with them as they were, whether that reflects a time before illness set in, when they were different from how they became at the end, 'as they were'.
And so, it is often where we find we can contribute the most, as the grateful family are able to say in flowers everything they wish they could say in words. We have received some of our most heartfelt messages of thanks from the families who ordered tributes for their loved ones and felt we had captured their taste in such a way that they could spend one last moment with them.
And now this is especially poignant as people suffer the torment of "virtual" funerals and the feeling that they cannot do justice to their loved ones because of the social distancing policy. To have to spend the rest of their lives unable to repair the inadequate 'last goodbye' is a torment that many people have had to endure this year.  
We have heard stories from funeral directors that families have had to go to the local supermarket to buy flowers and try to arrange them themselves in a desperate attempt to do the right thing and to give their family member a 'good end'. Funeral directors are grateful that, not only were we operating, but we easily changed to accommodate the complexity of the logistical requirements of social distancing and skewed delivery requirements. They also felt for the families and wanted to give them the least tortuous experience possible by making it as simple as they could.
We offer a full range of funeral tributes from coffin sprays, wreaths, funeral sheaves to wording and specifically for the current climate we have a range of designs that can be sent by courier nationwide.
We also make hand tied bouquets to send to grieving friends and family to remind them they are not alone in their grief and in keeping with our stay positive campaign, we will donate 10% of all hand tied bouquets sent to grieving relatives or friends in aid of the NET Coronavirus appeal.